NOTICE BOARD
Febuary 2019 Exams Time Table
Africa Population Institute (API) informs you that examinations for end of semester will begin at your Centre respectively in Feb 2019 ........Read More
2018 Graduation List
API is pleased to inform you that the Graduation list is out, Please check out your details especially the Oder of your full names plus spellings, Registration number, the Date of birth, Results e.t.c and communicate asap if you have any complaint. Inform all your colleagues about this important message.
........Read More
NOV 2018 Examinations Results Released
This is to inform all our esteamed students who sat for their exams in November 2018 that you can now check out your results in case you have any retake, please prepare to redo a suplimentaty paper in Febuary 2019 at your respective centres. Also to remind the new students that they can now check out their online portals using the user details given during the admission. Watch out for the December 2018 graduation list coming up soon. Inform all your collegues about it ........Read More
November 2018 Exams Time Table
Dear Student
Africa Population Institute (API) informs you that examinations for end of semester will begin at your Centre respectively in November 2018 ........Read More
Newsletter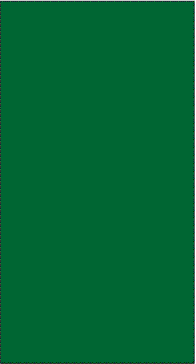 TESTIMONIES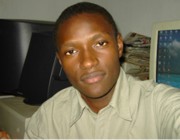 My name is Denis Byaruhanga . I work with Kompyuta Africa as a programmer. I got to know about API Courses through a friend. I did a short course in Project Planining and Management.
What is special about API courses
I first hesistated to register because i was not sure if their course duration would lead me to what I wanted but when registered and attended the course, Wow! It was totally different. API courses are unique, designed to meet all... ... Read more >>
Welcome to our Web Site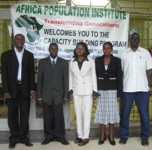 Africa Population Institute (API) is an institution of higher learning and transformation research to help Africa to achieve sustainable development. It deals with capacity building to enhance human resource performance. API has trained students from the 9 countries of Africa in tangible entrepreneurship, management and health skills It is licensed and accredited by the Uganda National Council for Higher Education under the Universities and Other Tertiary Institutions Act, Registration number TI.PL 0074.
API now operates in 9 African countries with its regional outreaches whereby over four thousand (4000) nationals from Uganda, Kenya, Tanzania, Rwanda, Burundi, Southern Sudan, Somalia Republic, Democratic republic of Congo and Ethiopia have acquired special knowledge and skills in various practical and relevant fields through our capacity building program.
Publications
News Book
AFRICA POPULATION
Africa Population by Countries

WORLD POPULATION HITS 7 BILLION

Today, October 31, the world is estimated to have surpassed 7 billion people. Although people are living longer and healthier lives, and couples worldwide are choosing to have fewer children, huge inequities persist and girl and women still face many problems. In a world of 7 billion, every person should enjoy equal rights and dignity. ........... Read more >>




Africa's Population "Emergency"

Sub-Saharan Africa is headed for a "population emergency" according to a new French analysis of demographic trends. ........... Read more >>




The number of people in Africa has passed the one billion mark, the UN Population Fund says in a report.

Africa countries are all growing fast... because there is large number of women who have no access to planning their families ........... Read more >>