UPCOMING EVENTS
Febuary 2019 Exams Time Table
Africa Population Institute (API) informs you that examinations for end of semester will begin at your Centre respectively in Feb 2019 ........Read More
2018 Graduation List
API is pleased to inform you that the Graduation list is out, Please check out your details especially the Oder of your full names plus spellings, Registration number, the Date of birth, Results e.t.c and communicate asap if you have any complaint. Inform all your colleagues about this important message.
........Read More
NOV 2018 Examinations Results Released
This is to inform all our esteamed students who sat for their exams in November 2018 that you can now check out your results in case you have any retake, please prepare to redo a suplimentaty paper in Febuary 2019 at your respective centres. Also to remind the new students that they can now check out their online portals using the user details given during the admission. Watch out for the December 2018 graduation list coming up soon. Inform all your collegues about it ........Read More
Newsletter
BOOKS
Human Resource Handbook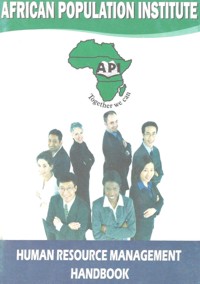 This book forcuses on fundamental issues related to employment law, employee benefits, employee relations compesation, selection and stuffing, performance management and appraisal,......Read more >>
Trainer of Trainees(ToT)
This Hand book will help to understand training cycle and to enhance skills in designing, implementing, conducting and evaluating training courses Read more >>
Public Health Hand Book
This Hand book will equip knowlege on public health administrative systems, enviromental health concepts, principles of epidemiology and statistical methods for health science Read more >>
Read more
May 2018 Examinations Time Table
Dear Student
Africa Population Institute (API) informs you that examinations for end of semester will begin at your Centre respectively in May 2018


Activity/venue

Examination

Face to face lectures

Respective dates

Day 1

Day 2

Day 3

Day 4

Bor Jongolei State

Tues 1st May 2018

Wed 2nd May 2018

Thurs 3rd May 2018

New Admissions

Juba - Central Equatorial State

Fri 4th May 2018

Sat 5th May 2018

Sun 6thMay 2018

New Admissions

Aweil – Northern Bahal Gazel

Fri 11th May 2018

Sat 12th May 2018

Sun 13th May 2018

New Admissions

Garissa – North Eastern Kenya

Tue 15th May 2018

Wed 16th May 2018

Thurs 17th May 2018

New Admissions

Arua – West Nile

Fri 18th May 2018

Sat 19th May 2018

Sun 20th May 2018

New Admissions

Kampala – Uganda

Any time Of your Convenience From now.
Wau students are still advised to go and sit in Aweil centre while Yei and Kajo Keji center students are advised to either, go to Juba centre or Arua centre depending on the vicinity or proximity of your respective location
NB Those who successfully completed their respective courses last year should come for their documents with all the necessary payments during the same time as stated in the timetable.

You need to come with your Identity card and also remember that you will not be allowed to sit for exams unless you have completed all your tuition fees for the subsequent semester. Remember our standardize rate have not changed, US Dollar = $200, Kenya Shillings = 20,000 Ksh, Uganda Shillings = 600,000 Ugx and South Sudanese Pounds = 40,000 SSP or any other currency subjected to the equivalence of the above value by API administration.
Remember we also offer short term certificate programs as on our website. You can download the respective full timetables from http://www.africapopulation.net/ap_li.php and mark it on your calendar, make it a point to present yourself for examination because failure to do that will mean an automatic retake / carrying the papers forward until next year which also have a cost implication.


Please inform your fellow course mates about this important communication so that no one misses this opportunity. Also inform your friends who wish to join the institute, that there will be admissions for the new applicants during the same period. Those who finished their course earlier are required to come and pick their documents with payments.
NB. After the examinations you will be oriented for the subsequent semester by receiving the module/ manual /notice together with face to face lectures. You will also receive your assignments and respective course works. So do not miss to be at your centre during the stipulated period. We wish you Success in your examinations!!!!!!
Together we can!
Yours truly,
API Management, Kampala – Uganda