UPCOMING EVENTS
Febuary 2019 Exams Time Table
Africa Population Institute (API) informs you that examinations for end of semester will begin at your Centre respectively in Feb 2019 ........Read More
2018 Graduation List
API is pleased to inform you that the Graduation list is out, Please check out your details especially the Oder of your full names plus spellings, Registration number, the Date of birth, Results e.t.c and communicate asap if you have any complaint. Inform all your colleagues about this important message.
........Read More
NOV 2018 Examinations Results Released
This is to inform all our esteamed students who sat for their exams in November 2018 that you can now check out your results in case you have any retake, please prepare to redo a suplimentaty paper in Febuary 2019 at your respective centres. Also to remind the new students that they can now check out their online portals using the user details given during the admission. Watch out for the December 2018 graduation list coming up soon. Inform all your collegues about it ........Read More
Newsletter
BOOKS
Human Resource Handbook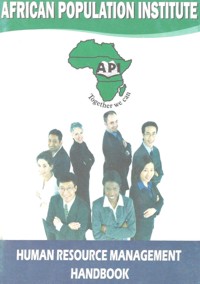 This book forcuses on fundamental issues related to employment law, employee benefits, employee relations compesation, selection and stuffing, performance management and appraisal,......Read more >>
Trainer of Trainees(ToT)
This Hand book will help to understand training cycle and to enhance skills in designing, implementing, conducting and evaluating training courses Read more >>
Public Health Hand Book
This Hand book will equip knowlege on public health administrative systems, enviromental health concepts, principles of epidemiology and statistical methods for health science Read more >>
Read more
The number of people in Africa has passed the one billion mark, the UN Population Fund says in a report.
UNPF's Executive Director Thoraya Obeid told the BBC that the annual figures showed the continent's population had doubled in the last 27 years.
"Africa countries are all growing fast... because there is large number of women who have no access to planning their families," she said.
The populations of Nigeria and Uganda were growing the fastest, she said.
"It's an African phenomenon of a large growing population and a large percentage of young people in the population," she told the BBC's Network Africa programme.
In its State of the World Report, the UNPF says the world's population currently stands at about 6.8 billion.
Africa's population is estimated to reach 1.9 billion by 2050, it says.

Source: BBC News