UPCOMING EVENTS
Febuary 2019 Exams Time Table
Africa Population Institute (API) informs you that examinations for end of semester will begin at your Centre respectively in Feb 2019 ........Read More
2018 Graduation List
API is pleased to inform you that the Graduation list is out, Please check out your details especially the Oder of your full names plus spellings, Registration number, the Date of birth, Results e.t.c and communicate asap if you have any complaint. Inform all your colleagues about this important message.
........Read More
NOV 2018 Examinations Results Released
This is to inform all our esteamed students who sat for their exams in November 2018 that you can now check out your results in case you have any retake, please prepare to redo a suplimentaty paper in Febuary 2019 at your respective centres. Also to remind the new students that they can now check out their online portals using the user details given during the admission. Watch out for the December 2018 graduation list coming up soon. Inform all your collegues about it ........Read More
Newsletter
BOOKS
Human Resource Handbook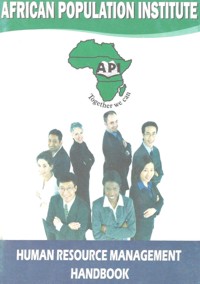 This book forcuses on fundamental issues related to employment law, employee benefits, employee relations compesation, selection and stuffing, performance management and appraisal,......Read more >>
Trainer of Trainees(ToT)
This Hand book will help to understand training cycle and to enhance skills in designing, implementing, conducting and evaluating training courses Read more >>
Public Health Hand Book
This Hand book will equip knowlege on public health administrative systems, enviromental health concepts, principles of epidemiology and statistical methods for health science Read more >>
A Bout Us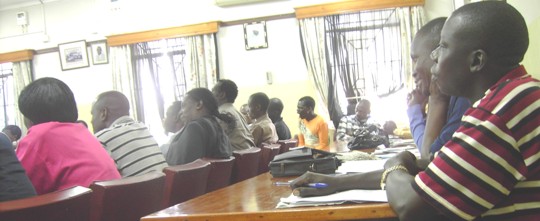 API offers a variety of courses on its capacity development program to African Nationals. With our various modules, we have had the great coverage and impact in Africa where by 3160 graduate students have been trained with tangible skills in just a period of years, some of which are of Franc-phone, Anglo-phone and Arabic backgrounds.
Education and Training
Here are some of the courses that have been offered in our training workshops where by API targets graduate students and the individuals from the local government and co-operate organizations within and around Africa.
HRM: Human Resource Management Course
M&E: Monitoring and Evaluation Training course
PPM:Project Planning and Management
PHC:Public Health short course
HIV/AIDS Mgt: HIV/AIDS management
GCT:Guidance and Counselling Techniques
FP&RH: Family Planning and Reproductive Health Issues
R&D:Research Methods and Data management
SPSS: Statistical Package for Social Scientists
SSP: Specialized Statistical Packages for data analysis (STATA, EVIEWs, ATLAS TI, SUDAN, EPINFO and Epi Data Management courses etc)
ToT:Training of Trainers Course
PAM:Public Administration and Management
P&CM: Procurement and Contract Management
PCM: Peace and conflict Management/Resolution
DPM: Disaster Preparedness and Management Course
CSK: Communication Skills and Technique
HCAD: Heath Care Administration
HMP:Health Marketing and Promotion
SCM: Logistics, Transport and Supply Chain Management
ENVHs: Interdisciplinary Environmental Health Studies
EIAM: Environmental Impact Assessment and Management
SAAM: Substance Abuse and Addictions Management
ALT: Advocacy and Lobbying Techniques
SPMs: Strategic Planning and Management studies
BS&MS: Business Sales and Marketing Strategies