UPCOMING EVENTS
Febuary 2019 Exams Time Table
Africa Population Institute (API) informs you that examinations for end of semester will begin at your Centre respectively in Feb 2019 ........Read More
2018 Graduation List
API is pleased to inform you that the Graduation list is out, Please check out your details especially the Oder of your full names plus spellings, Registration number, the Date of birth, Results e.t.c and communicate asap if you have any complaint. Inform all your colleagues about this important message.
........Read More
NOV 2018 Examinations Results Released
This is to inform all our esteamed students who sat for their exams in November 2018 that you can now check out your results in case you have any retake, please prepare to redo a suplimentaty paper in Febuary 2019 at your respective centres. Also to remind the new students that they can now check out their online portals using the user details given during the admission. Watch out for the December 2018 graduation list coming up soon. Inform all your collegues about it ........Read More
Newsletter
BOOKS
Human Resource Handbook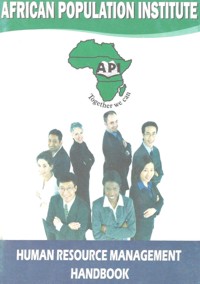 This book forcuses on fundamental issues related to employment law, employee benefits, employee relations compesation, selection and stuffing, performance management and appraisal,......Read more >>
Trainer of Trainees(ToT)
This Hand book will help to understand training cycle and to enhance skills in designing, implementing, conducting and evaluating training courses Read more >>
Public Health Hand Book
This Hand book will equip knowlege on public health administrative systems, enviromental health concepts, principles of epidemiology and statistical methods for health science Read more >>
A Bout Us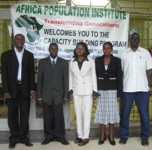 Africa Population Institute (API) is an institution by professionals who had compassionate feelings for the transformation of Africa to achieve sustainable development. They decided to bring their experience, knowledge and skills together in order to build the capacity of others to enhance their performance in whatever they do. API now operates in 9 countries of Africa (Uganda, Kenya, Tanzania, Rwanda and Burundi, DRC, Sudan, Ethiopia and Somalia Republic). Africa Population Institute is engaged in the provision of specialized services on Capacity Building, Research and Evaluations, Information Technology, Health marketing/ promotion, Organizational development and other multidisciplinary consultancy services.
Goal
To promote and strengthen the sustainability of capacity building programs that ensures people's performance and productivity in Africa.
Vision
To raise a generation that is knowledgeable and skilful for the transformation of Africa through Education and Sensitization on Population and Health issues.
Mission
To Insinuate and empower the population with the knowledge and skills to be self reliance in the fight against poverty, ignorance and diseases.
Core programs
Capacity building program
Research and evaluation program
Health marketing/ health promotion program
Organisational Development
Information Technology
Strategic objectives

To provide trainings aimed at capacity building for sustainable Africa Development
To provide community services including consultancies within and outside Africa
To engineer the development of health related researches
To make greater economic contribution to the communities of Africa
.
Slogan Together we can transform generations!