UPCOMING EVENTS
April/May Examinations Time Table
Dear Student
Africa Population Institute (API) informs you that examinations for end of semester will begin at your Centre respectively in April/May 2020 ........Read More
Feb 2020 Examination Results Released
Dear Student
This is to inform you that Feb 2020 Exams have been released. You may also inform your colleagues about it. Check in case of any retake, please prepare to do a supplementary/ retake in May 2020.
........Read More
New User Profiles are ready
Dear New students, You are hereby informed that you can now tryin your user details as they were given during your admission. You will be able to access all our online recourses. Please inform all your colleagues about it. ........Read More
Newsletter
BOOKS
Human Resource Handbook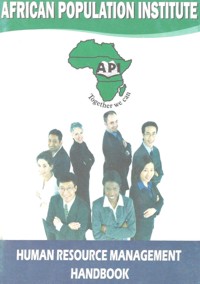 This book forcuses on fundamental issues related to employment law, employee benefits, employee relations compesation, selection and stuffing, performance management and appraisal,......Read more >>
Trainer of Trainees(ToT)
This Hand book will help to understand training cycle and to enhance skills in designing, implementing, conducting and evaluating training courses Read more >>
Public Health Hand Book
This Hand book will equip knowlege on public health administrative systems, enviromental health concepts, principles of epidemiology and statistical methods for health science Read more >>
Contact API Today!