UPCOMING EVENTS
2018 Graduation List
API is pleased to inform you that the Graduation list is out, Please check out your details especially the Oder of your full names plus spellings, Registration number, the Date of birth, Results e.t.c and communicate asap if you have any complaint. Inform all your colleagues about this important message.
........Read More
Newsletter
Distance Education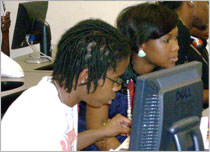 Requirements before applying online
Requirements before applying online
-Have a soft copy of a Passport sized photograph.
- Have Scanned copies of your Certificate of Education from your country or its equivalent with at least 4 credits.

Note
-Ensure that all fields marked with * are not left blank.
-Scanned copies of your certificates/pass slips are saved in PDF or Jpeg formats.
-Documents are sent one at a time.
-Where you do not understand. Please send an email to info@africapopulation.net.
-Make sure you fill the form to completion and give valid information.
-If your application was field correctly, you will receive an email or a phone call from Africa population Institute.
If you are ready, Click to Start the process