UPCOMING EVENTS
April/May Examinations Time Table
Dear Student
Africa Population Institute (API) informs you that examinations for end of semester will begin at your Centre respectively in April/May 2020 ........Read More
Newsletter
Distance Education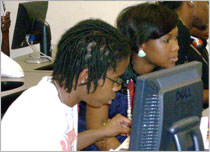 Requirements before applying online
Requirements before applying online
-Have a soft copy of a Passport sized photograph.
- Have Scanned copies of your Certificate of Education from your country or its equivalent with at least 4 credits.

Note
-Ensure that all fields marked with * are not left blank.
-Scanned copies of your certificates/pass slips are saved in PDF or Jpeg formats.
-Documents are sent one at a time.
-Where you do not understand. Please send an email to info@africapopulation.net.
-Make sure you fill the form to completion and give valid information.
-If your application was field correctly, you will receive an email or a phone call from Africa population Institute.
If you are ready, Click to Start the process